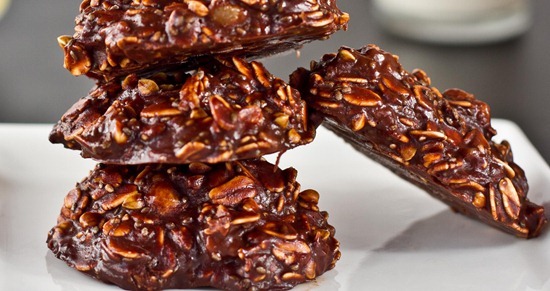 Ok, so here we are waiting for an a/c guy because we are baking in our own house. I hate when there are a/c issues because you just feel like melting. However, the show must go on. I am not heating the oven when the thermostat says 86 and rising. So, when you want a chocolatey treat with no oven use, try Chocolate Oatmeal No Bake Cookies.
Chocolate Oatmeal No Bake Cookies
3- 3 1/2 C Quick cooking Oats
Directions:
Add the first 4 ingredients in a saucepan. Bring to a rolling boil, and boil for 1 minute. Stir in the next 3 ingredients and drop onto wax/foil paper. Let cool until set.
By the way, as for the a/c unit, he got it working temporarily but it seems there are so many things wrong. Too numerous to list. Seems we need a new a/c unit.